Skip to content
The Wealth Management Department was chartered in 1984. Hilltop is 100% locally owned by the True family. Over the past 30 years, our department has grown to over $1 billion in assets. We attribute our growth over the past several decades to our philosophy and commitment to our clients as well as to our community.
We provide various wealth management services including, but not limited to investment management, retirement and estate planning, trust and estate administration, and employer-sponsored retirement plans.
MEET YOUR WEALTH MANAGEMENT TEAM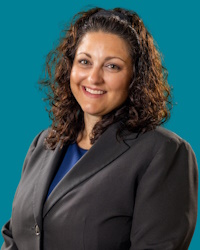 Jennifer Rohrer, CTFA, AFIM
Vice President - Senior Officer
O: (307) 577-3467
jenniferr@hilltop.bank
SERVICE | EXCELLENCE | COMMITMENT
from Hilltop Bank Wealth Management
We believe YOU are a unique individual.
We promise to welcome you sincerely, treat you with dignity, and thank you for choosing us.
We will have at least annual individual communication with each account.
We will host at least one client seminar annually focusing on various current and prospective client needs.
We believe YOU deserve the right services.
We promise to listen carefully and suggest products that will help you succeed.
We will strive to direct each client to the proper person as quickly as possible.
We will recommend financial services that help each client meet their goals.
We will offer a wide variety of current investment products to enable clients to meet their investment goals.
We believe YOU have high expectations.
We promise to maintain your accounts in an accurate and confidential manner.
We will respond to your requests promptly and thoroughly.
We will provide accurate monthly client statements by the 10th of each month.
We will return all telephone calls the same business day.
We will answer the telephone within three rings.
We believe YOU are the reason we are here.
We promise to keep improving our service because we value your confidence and loyalty.
We will ensure there is always an officer present in the department.
We will provide product knowledge training at least annually for all of our co-workers.
WEALTH MANAGEMENT PRODUCTS ARE NOT FDIC INSURED, HAVE NO BANK GUARANTEE, AND MAY LOSE VALUE.