Skip to content
Choosing the right credit card is easier than ever. No matter which card you choose, you'll enjoy important features like:
• EMV smart chip technology for added security
• Mobile purchasing capability for added convenience
• Plus much more!
Apply online by clicking the Apply Now button, where you will be taken to a secure, third-party site to complete an online application or visit and Hilltop Bank branch to be assisted with applying.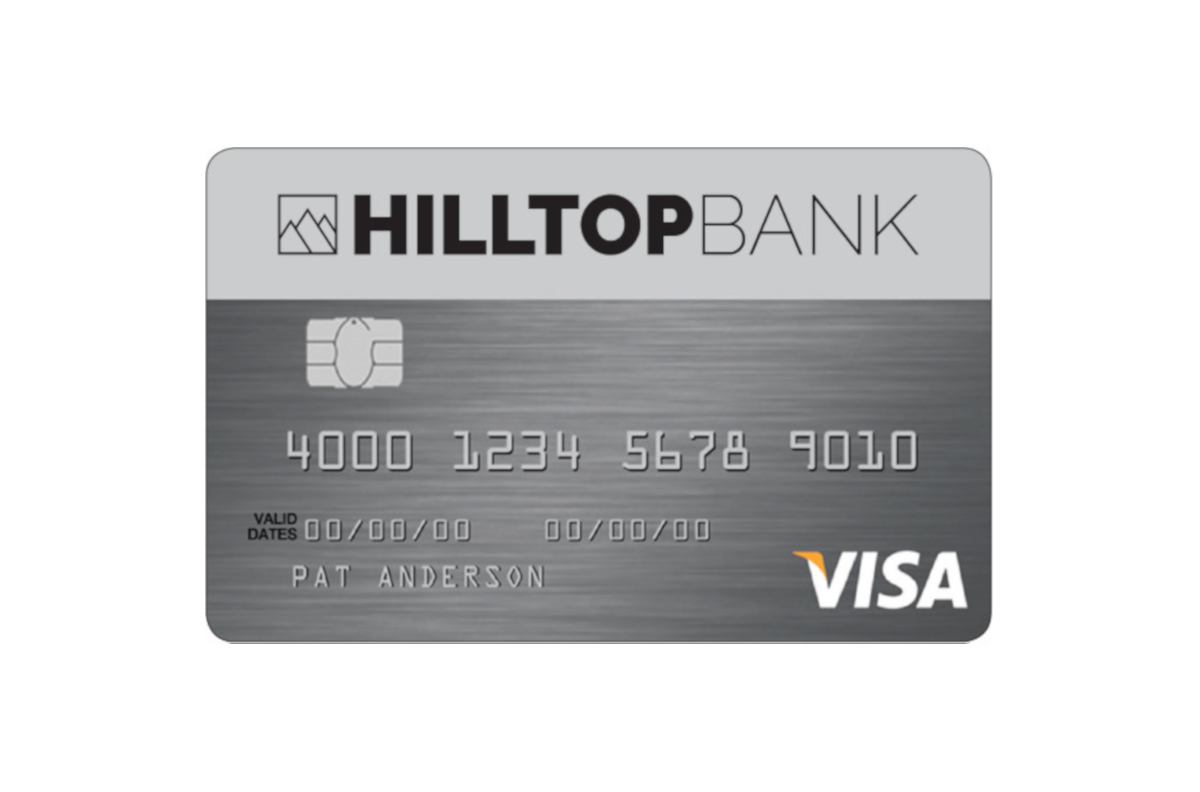 VISA® Signature Real Rewards Card
Earn 1.5 points monthly for every $1 you spend on eligible net purchases (equal to 1.5% cash back).
Reward bonus - $25 value awarded after first purchase, redeemable as a cash deposit or a statement credit.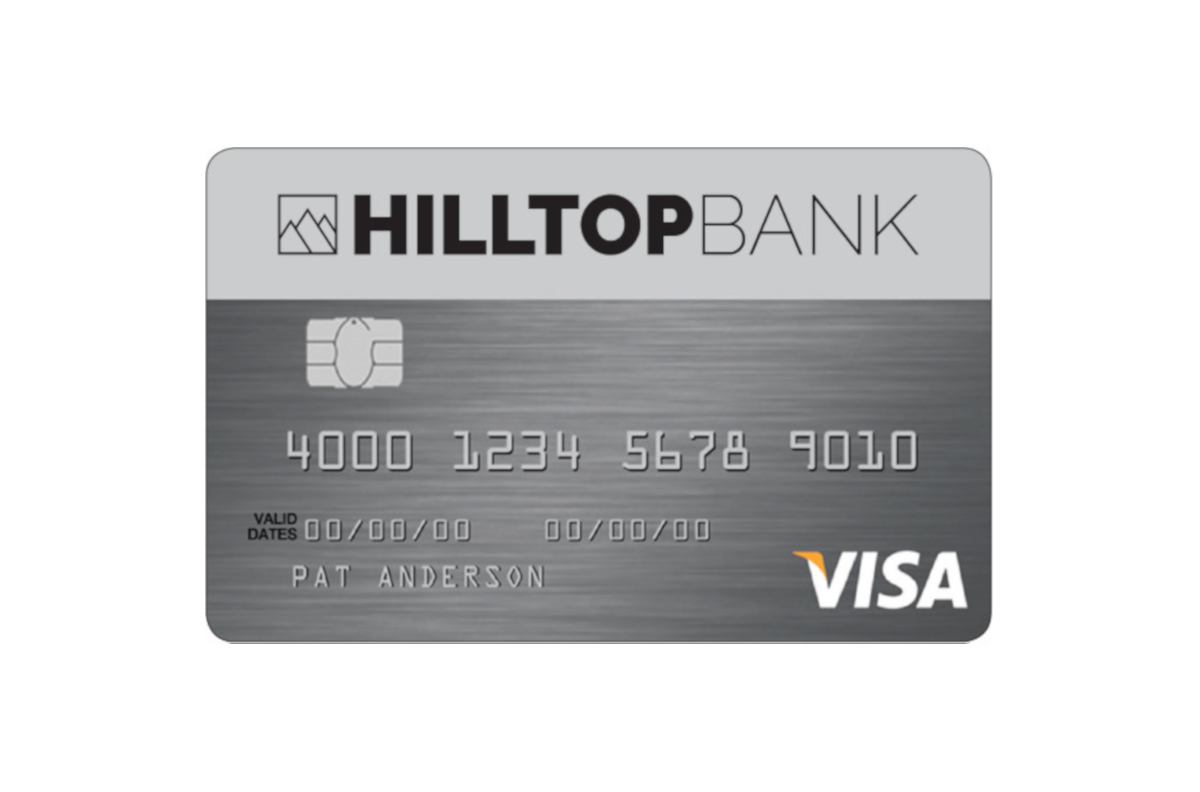 VISA® PLATINUM CARD
Our best introductory offer! Save on interest and pay down your other credit card balances faster.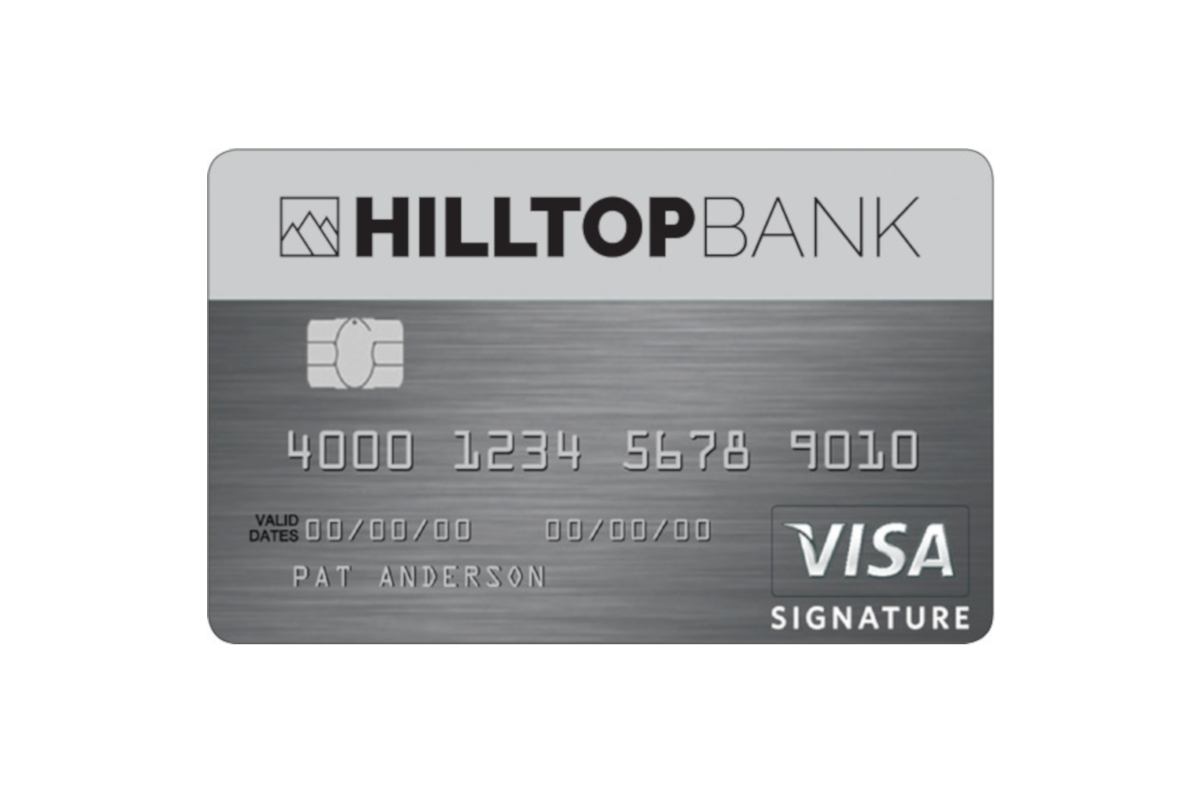 VISA® SECURED CARD
- BUILD YOUR CREDIT**
Start building (or rebuilding) your credit history, even if you've been turned down for other credit cards, with flexible credit lines based on a security deposit and a low annual fee.
CREDIT CARDS: ISSUED BY ELAN
For questions about your account or to report a Lost or
Stolen Card:
24-Hour Cardmember Service: (800) 558-3424
To reach Cardmember Service via email, login to your
account and click on Messages.
For questions about your internet browser configuration or
technical support for the Online Account Access website:
(877) 334-0460
Cardmember Service
P.O. Box 790408
St. Louis, MO 63179-0408
Send an Overnight Payment
Cardmember Service
824 N 11th Street
St. Louis, MO 63101-1016
DEBIT CARDS: ISSUED BY HILLTOP BANK
Available 24 hours a day, 7 days a week.