Skip to content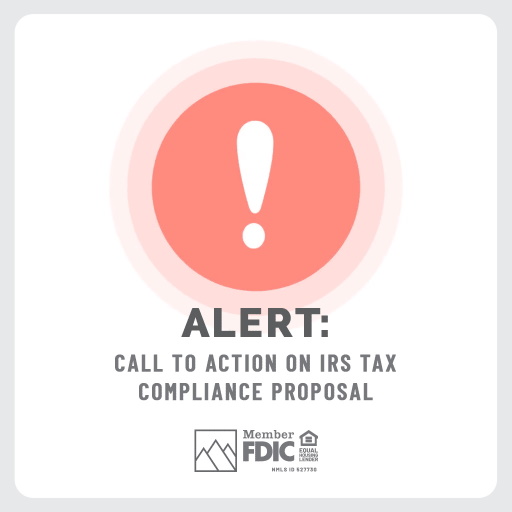 Dear Hilltop Bank Customer,
We care about you, your financial health, and your accounts with Hilltop Bank. We also care about the accounts you may have at any other institution, so we want to let you know about a concerning proposal taking shape in Washington. If passed, the proposal would require financial institutions like ours to report the inflows and outflows on personal and business accounts to the IRS.
The Wall Street Journal and other media outlets reported that the agencies on Wednesday, September 15th urged the House Ways and Means Committee to advance the proposal, which the panel has not yet taken up during its ongoing consideration of budget-reconciliation measures.
Recent Independent Community Bankers of America polling conducted by Morning Consult found that 67 percent of voters oppose the proposal, which would be an excessive government intrusion that could hurt small businesses by double-taxing their income. My sense is that opposition would be greater if more people were informed. This proposal would also grow the IRS, adding even more to the national debt which has already been increasing.
Please make your voice heard by policymakers or learn more about this proposal, visit https://www.icba.org/bank-locally/consumer-alert-from-icba.  We value your business and privacy and want to make sure you have all the information you need regarding your finances and your money. You will likely receive supportive responses from Wyoming Senators John Barrasso and Cynthia Lummis as well as Representative Liz Cheney. I encourage you to reach out to others and share this critical information. Please communicate with anyone in national politics who will listen and help take appropriate action to halt this overreach.
Join us and help stop this intrusion.
Please let us know if you have any questions. We look forward to continuing to serve you and our Wyoming community.
With great appreciation,
Greg Dixson
President & CEO